Top 5 Male Profile Photo Dos and Don'ts
22 Sep 2020
5 mins to read
Advertiser disclosure | We receive referral fees
Advertiser disclosure
The operator of this site receives advertising compensation in various forms from companies with referral links on the site. Such compensation influences the location and order in which the products or services are presented. At the same time, please note that the compensation received is not the only factor that impacts the content, topics or posts on the site.
Our opinions or findings are based on our review and analysis of the referred products and sites. In addition, the site may also contain various advertising materials, including but not limited to banners, video-materials, pop-ups, push notifications etc. The texts here are written in an artistic manner and may contain wording exaggerations.
Close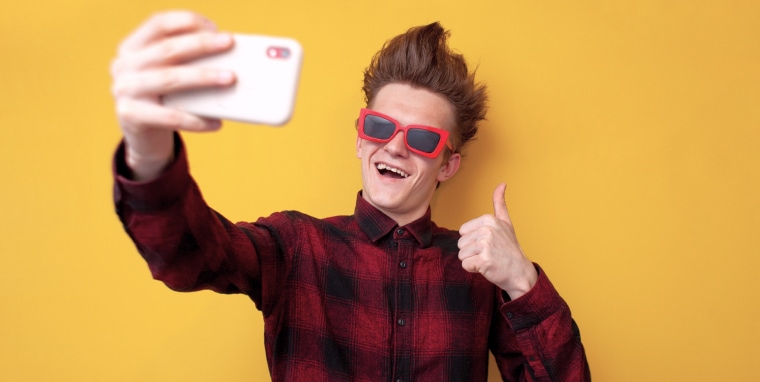 First impressions are everything when looking for love or a relationship, for example on JollyRomance.com. Regardless of whether you first see someone in person or through digital media, the first impression is hard to change. Do you know that it takes just seven seconds to generate a first impression of another person? The right profile photo will determine whether a potential partner is going to take the time to view your profile or pass you up completely.
On the site, you have even less time to make a good impression, 2-3 seconds to capture a girl's attention. Because of this, choosing what images to add to your online profile should be a thoughtful process. Don't be overlooked up by the potential love of your life by being lazy in filling out your profile. Here are five dos and don'ts for taking, choosing, and editing a memorable profile picture.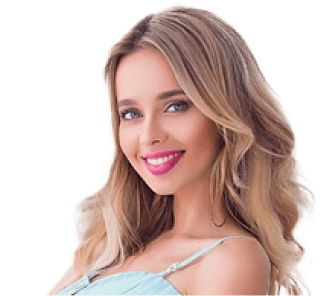 Do upload a photo of you and only you.
People want to know what they are signing up for on the site! Your later photos can feature other people, but your future partner needs to know who you are first. If you don't put up a profile picture of yourself, it automatically makes ladies think you're hiding something like you're either married, unattractive, or just got something really bad to hide.
Do get a high-quality photo taken for your primary picture.
This is a game-changer. Your featured photo is the first thing ladies see on the network, so you should immediately interest them, or they will pass by. What works best? A quality portrait of you smiling. Many guys make their faces hard to see due to poor lighting or caps.
It may sound a little extreme, but there's nothing better for your confidence than professional photos of you that capture your best side. Moreover, as not many men use them on their profiles, it will naturally make you stand out. Or else, find a friend who's good with a smartphone camera. You want someone who knows how to use light and photo filters and who can edit and crop your shots to amplify your attractiveness.
Do show your eyes.
Eye contact conveys important information about a person, such as trustworthiness, confidence, and happiness, even through a shot. Did you know that eye contact can lead to the development of romantic feelings? A woman may feel instantly connected to you just by seeing your eyes.
The most important thing in a portrait photo is that the focus should be on the eyes. If your eyes are in sharp focus the overall photo will look good. Your eyes are filled with emotion which will reveal a lot about your personality. This is also why you should not wear sunglasses. Let the person looking at your photo on JollyRomance.com feel a connection to you.
Do arrange a background
Of course, you are the focus of your photograph and it's important that you keep it that way! If you make a shot in your house, make sure the background is relatively tidy. After all, you don't want your dirty laundry or dirty dishes to take the focus off you. Think about your outfit for the photo. Busy patterns can complicate the image and detract the attention from you. Bright colors are a good way to maintain focus. Just avoid doing too much at once.
Do set the light
As all of us know, lighting is essential for good pictures. Getting it right will highlight and emphasize all your best features while getting it wrong could age you 10 years. So, lighting can make or break a photo. The best technique is to get outside, open the curtains, and try to use natural light when you can. Flashes can be harsh if not controlled properly so if you are taking the photo yourself or with a friend, try to avoid flash and compensate it with natural light. The best time of day in terms of lighting is the morning or late afternoon.
Don't try to impress with topless photos.
Appearing overly confident is an instant turn-off for women. If you take yourself too seriously, it will backfire. There is a fine line between shirtless playing football and shirtless flexing in the gym. Also, consider this: if you look way too hot on JollyRomance.com there is just no way ladies are going to contact you because you don't look real. It will appear that all you care about is looks and unless a woman looks like a supermodel she just doesn't want to be rejected.
Don't lead with a photo featuring multiple people.
No one wants to play the guessing game of which person you are. Somebody can think that you're the one on the left. What should a girl do when she finds out you're the one on the right? No one wins in this situation. This especially holds if you are with a bunch of friends who are better looking than you. Avoid being the one in the picture that's not as good looking as the other guys.
Don't cover your face.
A portrait photo is actually not a tip but more of a photo must-have. Wearing sunglasses, a hat, a mask, or any other obstruction means a girl has to dig to find out what you really look like. Even if you think your glasses make you look stylish, photos in which you have sunglasses or hats hide what you really look like and can cast unflattering shadows. And to be honest, some women would rather just skip your profile.
Don't upload old photos.
Your potential matches aren't interested in seeing what you looked like some years ago. So, rather than adding photos that don't resemble you anymore, make new ones. You want the right match to fall for the current you, not you from the past!
Don't focus only on the close-ups of your face.
It's tempting to only post portrait photos but most people care about their potential dates' body type. If you only have close-ups, it might leave potential dates confused about what you actually look like in person. You need to represent all of you in your profile, and that means all of your body, too. Scrolling through a bunch of photos on the platform that don't show your entire body can reduce your chances. Even if your full-body photo isn't that detailed or perfectly shot, add it.
As humans, we are all programmed to process information through first impressions. And in the world of Internet relationships, you need to be in tune with what you're adding. Women aren't so complicated once you take some time to educate yourself on what grabs our eye.
Foreverloveonline Team