10 Tips to Stay Safe When Having Online Relationships
20 Sep 2020
4 mins to read
Advertiser disclosure | We receive referral fees
Advertiser disclosure
The operator of this site receives advertising compensation in various forms from companies with referral links on the site. Such compensation influences the location and order in which the products or services are presented. At the same time, please note that the compensation received is not the only factor that impacts the content, topics or posts on the site.
Our opinions or findings are based on our review and analysis of the referred products and sites. In addition, the site may also contain various advertising materials, including but not limited to banners, video-materials, pop-ups, push notifications etc. The texts here are written in an artistic manner and may contain wording exaggerations.
Close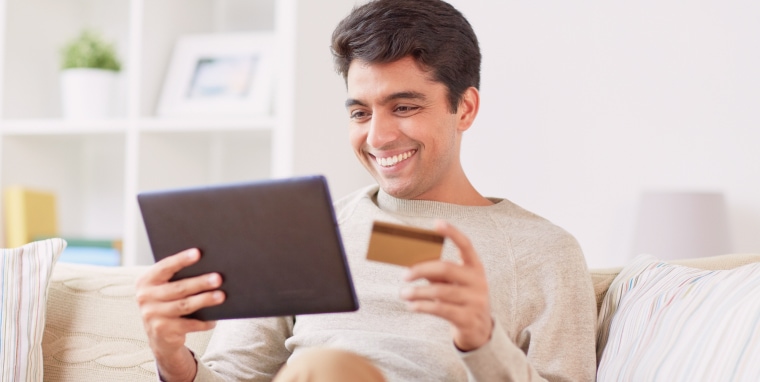 Jol***omance.com is a great way to meet people to potentially date and that's why many people are now meeting their partners through online sites. Although it is a great resource that is available at your fingertips, it's also important to remember about safety when dating online. These 10 tips to stay safe while online dating should help you out enormously in that regard.
Once you decide to start dating online, it's time to start checking out different websites. There are plenty of larger, well-known sites and apps that can offer a wider range of matches while also ensuring certain security precautions. There are also websites that are localized or focused on certain groups and interests.
If you meet over such a site and are interested in communicating and meeting up with a particular lady, do a little bit of research into her first. Don't think of this step as stalking but rather as research. Putting her name into Google and other social media sites should help give you a little more insight into her life. Also, use Google Lens - search by image feature - to check for multiple profiles using the same photo. If the woman messaging you isn't the only person claiming to have her face, you know you're likely looking at a fake account.
3
Beware of people with a sad story
There's nothing wrong with being sympathetic to a lady who's been through a tough time or survived a heartbreaking loss. But unfortunately, there are some unscrupulous people out there who use a fake sob story to elicit feelings, and perhaps more insidious rewards from strangers on the site. Before shedding tears about someone's sad circumstances, make sure you are not falling into an emotional trap.
4
Don't expose too much about yourself
Have privacy settings in place and be careful to not divulge too much personal information. Surely, your profile should be an honest reflection of who you are and give others a decent idea of your personality, there's no need to include too much info about yourself online. For instance, don't share things like your personal email address or your home address. Also, avoid mentioning the company you work for. Even if you're chatting with a girl who feels like an old friend, still treat her as a stranger — because she is.
Chatting with video will give you an opportunity to make sure the girl is who she says she is. Video chat also allows you to get to know each other and see if the spark is still there when speaking face to face. Nowadays, there should be absolutely no reason to avoid video chat before the initial meeting.
6
Meet as soon as possible
It's too easy to keep secrets when the relationship is strictly on the Internet. If distance creates many obstacles to meet in real life soon, at least use video chats to get to know each other better. If the girl you met on the site doesn't want to meet in person and continues to make excuses as to why she can't video chat with you, the relationship likely has no future. Moreover, something strange might be going on.
7
If it sounds too good to be true, it probably is
If some woman seems too good to be true either online or when you have met in real life, don't be afraid to stop contact with this person. People can create dream personas online. There are a lot of online scams out there and there are also many catfish. If somebody you are talking to makes you feel uncomfortable at any point, his that block button and move on to the next girl!
If a girl says she loves you too quickly, she could be a scammer or have bad intentions. Don't fall in love fast with a girl you've never met. You don't know who you're falling for. Actually, there is no reason to rush, even if things are going well. Also, there's no reason to move to another social network or start talking on the phone right away, or become friends on Facebook as it reveals a lot of access to your personal life, family, friends, etc.
9
Be honest with yourself.
Don't ignore any feelings of discomfort. Don't let desperation convince you to deny your gut feelings about the stranger girl you've just met. If you're getting a weird vibe, even if you can't quite determine what's wrong, there's a very good chance that the person you're dealing with is not being 100% honest. It doesn't matter if you've just met or you've been chatting on Jol***omance.com for months, if your gut is telling you to keep your distance, then do it. It's better to be safe than sorry!
10
Block and report suspicious members
Every site (for instance, Jol***omance.com) has a feature that will block abusive users and prevent them from being able to see your profile and contact you. If someone is harassing you, click it. Most sites also have around-the-clock customer support that can be contacted via email or instant chat. You can take things a step further by reporting suspicious activity to them. The team will check the account and deactivate it if necessary.
As everything in our life, online dating has its pros and cons, but is it really safer to meet someone at a bar? It seems like it could be even more dangerous. We believe these tips will improve your peace of mind when dating online. Follow them to ensure a fun but safe experience on the internet.
Foreverloveonline Team