10 Relationships Terms You Need to Know
17 Sep 2020
5 mins to read
Advertiser disclosure | We receive referral fees
Advertiser disclosure
The operator of this site receives advertising compensation in various forms from companies with referral links on the site. Such compensation influences the location and order in which the products or services are presented. At the same time, please note that the compensation received is not the only factor that impacts the content, topics or posts on the site.
Our opinions or findings are based on our review and analysis of the referred products and sites. In addition, the site may also contain various advertising materials, including but not limited to banners, video-materials, pop-ups, push notifications etc. The texts here are written in an artistic manner and may contain wording exaggerations.
Close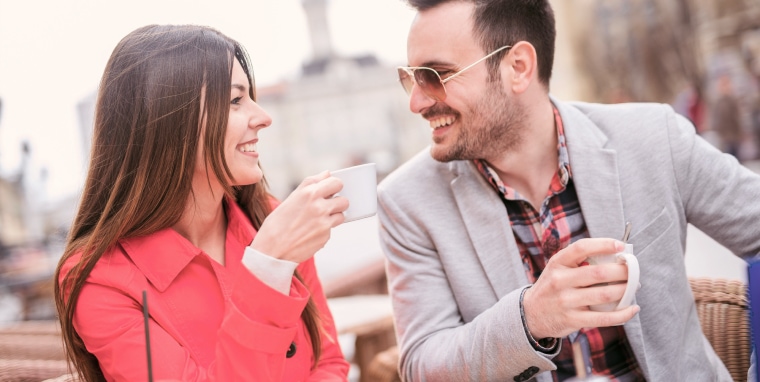 Today's relationships are very different from how it used to be years ago when meeting people in clubs or at work were the most common places. Nowadays, people are able to communicate with the ones who they would've never met had it not been for online sites like East***Honeys.com. So when it comes to online relationships, communication is key. But thanks to the new online dating landscape, the language of love has become a lot more complicated. Sometimes, it can be hard to keep up with modern trends, especially if you're quite new to it. We've created a helpful guide to help you learn new and popular online relationships terms.
Benching
This term has been around for decades, but it was no name for it until now. Benching means stringing someone along, even if you are not going to date them, simply because you don't want them to move on and find someone much better. This is when someone you've been communicating on the site or had a date stops agreeing to meet in person but continues to contact you over messenger and social networks.
Breadcrumbing
This is called so because it involves giving someone a little attention to keep them interested without ever committing to them. In simple words, it works by sending flirty messages to someone over a certain period of time, but never with some serious intentions. It is pretending that you're still interested in someone, when in fact you're very unlikely to want to meet or have a relationship with them.
Cuffing Season
When it's getting colder, the nights become longer, and all you really want to do is snuggle up watching some movie with someone special. Cuffing season is a relationships phenomenon named after the urge to couple up when it's cold. In other words, it is the time of year when people who aren't usually looking for a relationship want to find someone to date. Even if, in some cases, it's just for a few months.
Cushioning
Cushioning is when you keep several romantic interests around because you're too afraid to commit to just one person in case it doesn't work out. So, if things go south with one of the girls you're seeing, then you'll always have a backup option. Basically, you have a 'cushion' to fall back on or a back-up plan.
Ghosting
While this term is relatively new, the act of ghosting existed long before online relationships. Ghosting occurs when someone you're seeing suddenly stops making any contact, disappearing, giving no signs at all that they're no longer interested. Usually, it happens as a result of being afraid to tell you they don't want to take things any further. One moment you are flirting back and forth after some dates, the next you are bewildered at why this person you had a connection with has so abruptly disappeared.
Haunting
Haunting is the opposite of ghosting. This is when you end things with someone but you still catch them checking your profile on East***Honeys.com or Facebook. They don't usually try to communicate with you but they still try to keep track of your life and what you're up to.
Kittenfishing
Similar to catfishing, kittenfishing means to pretend to be someone that you're not. It's not about using other people's photos, but the photos you upload could be photoshopped and not the actual portrayal of what you currently look like. It is about deceit, so it could be lying about age, job, height, and hobbies. Even though we all try to portray ourselves in the best light on the site, there's a clear difference between slightly bending the truth and presenting yourself in an unrealistically positive way. There is no need to lie to make a great profile. The lies are immediately obvious if you do meet up, so just don't do it.
Slow Fade
The "slow fade" is a bit similar to ghosting, without the full commitment. It's about people who are not particularly interested in taking things further but instead of saying so they gradually start to cut ties. First, they stop being as responsive to texts or calls, then they may cancel plans and be unwilling to arrange new meetings. In the end, communication between the two of you turns into nothing without having a proper conversation.
Submarining
Submarining is like ghosting, only the person who ghosted you ends up cropping back up again weeks, months, or even years after they cut you off and tries to continue from where you left off as if nothing ever happened. Like a submarine that is underwater for months, they resurface back into your life without warning. It's a telltale sign that they aren't interested in a real romantic relationship. They're probably just bored.
Zombie-ing
Actually, zombie-ing means the same as submarining. It's usually a fair amount of time after they disappeared into thin air and then they resurface one day like a re-animated corpse, acting as nothing happened. An innocuous "Hello! How are you?" might appear on East***Honeys.com or WhatsApp. Thanks to social media, the zombie might also try to get back into your life by following you and liking your posts on Instagram.
So, that's it. Now that you understand some of these popular terms, hopefully, it should make online relationships a little bit easier for you and you will not be confused by what they mean and how they can be properly used in a conversation. Good luck!
Foreverloveonline Team