6 Myths About Online Relationships
08 Sep 2020
5 mins to read
Advertiser disclosure | We receive referral fees
Advertiser disclosure
The operator of this site receives advertising compensation in various forms from companies with referral links on the site. Such compensation influences the location and order in which the products or services are presented. At the same time, please note that the compensation received is not the only factor that impacts the content, topics or posts on the site.
Our opinions or findings are based on our review and analysis of the referred products and sites. In addition, the site may also contain various advertising materials, including but not limited to banners, video-materials, pop-ups, push notifications etc. The texts here are written in an artistic manner and may contain wording exaggerations.
Close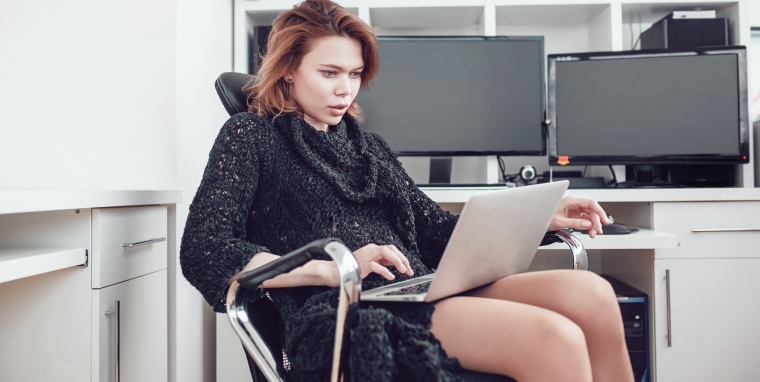 Online dating platforms and phone apps have dramatically increased the accessibility of dates and the possibility to meet your love on the internet. On a deeper level, this new form of dating is dramatically changing our social norms, how we interact with others, and redefining what relationships really means with our generation.
If you're a user of Jol***omance.com or any other platform, you know that a lot of people immediately become skeptical when they hear someone met their significant other on the site. Even though in recent years, it has become more normal to look for the soulmate on the internet, online relationships still have a negative connotation to some. Whatever the reason, our culture has yet to fully accept online as a respectable way to find love.
If you are skeptical, consider the following myths about online relationships and maybe it will reveal the truth about the rumors.
1
Everyone on the internet is lying.
There is a widespread belief that dating sites are filled with dishonest people trying to take advantage of singles. Like on any other social media, a little exaggeration in online profiles is common, but it's common in offline as well.
The most common things people are lying about are things people exaggerate in the real world too: age, height, physical appearance, and income. The misrepresentations about relationship status or occupation are rare because people realize that once they meet someone in person and begin to develop a relationship, serious lies are highly likely to be revealed.
2
Online relationships are for the desperate.
There is still some fiction about online relationships, despite its general popularity. A long time ago, online daters were considered lonely losers. Not anymore. Today, at least 40 million Americans are looking for love online.
Many people continue to see dating on the web as a last refuge for desperate people who can't get 'normal' dates in real life. Many couples that meet online are aware of this and, if they have a serious relationship, may create false stories about how they met. This fact may play a role in perpetuating this myth because many happy and successful couples that met on Jol***omance.com, for instance, don't share that information with others. In fact, there are no significant personality differences between online and offline daters.
3
Online dating isn't safe.
Since all of us have heard horror stories happening when people meet strangers from sites, we automatically consider online relationships as a bad idea. But, is it safer to meet and hook up with a stranger in a bar or club, or a co-worker you barely know? Online allows people to browse partners from their own homes. Also, people almost universally pick public places for their initial online dates.
Also, to ensure safety, Jol***omance.com has a list of tips for staying safe while communicating or meeting up with matches and provides a way to report any concerning behavior. With so many people using sites, there's a small number of negative encounters, but of course, those are the stories the media tells.
4
Online users are just looking for hook-ups.
This myth comes from the idea that online dating makes casual sex easy, therefore reducing the chances of building strong, serious relationships. The truth is that people have always been having casual flings and so what? Sure, technology now makes it easier to find a one night stand, but it also does help build committed relationships.
Today, nearly everyone knows someone who uses online services or has met his or her significant other online.
5
Relationships that start online won't last.
A big misconception again! There are numerous cases when people found love on the web and are now happily married. Marrying and having a future with someone takes a lot of effort and courage no matter where your relationships started.
A lot of surveys have come into picture where a lot of people who met online and got married are now divorcing and 5% of the world's couples fall into that category. But more than 7.5% of the world's couples are now divorcing. Moreover, online dating has come in popularity much recently. How can you blame this as one of the reasons relationships online are doomed?
6
Online relationships are only for the young.
This couldn't be more false. The number of people over 50 who are trying online relationships only continues to grow, and with good reason. Recent data has shown online dating is being embraced by people of all ages, with a significant increase of over 45s joining such sites. Moreover, people over 40s are making the best of online dating as the older you get, the more difficult it can be to meet people at the same life-stage as you, and who are outside of your social circle.
With sites offering a fulfilling online dating experience that specifically caters to the needs and interests of people of your age, online relationships are only becoming more popular and more satisfying. Furthermore, how can anyone ever be "too old" to fall in love?
Online dating is a great tool for anyone who is looking for a larger pool to date from. You should try to be open-minded when searching for a partner, it's best to use all mediums available to you to get the desired results.
Rather than believing in these online relationships myths, the best thing you can do is give it a try. Sign up on Jol***omance.com, start chatting with a girl you like, and trust your gut if you're worried about anything.
Foreverloveonline Team