7 Ways to Get More Replies To Your Messages
16 Sep 2020
4 mins to read
Advertiser disclosure | We receive referral fees
Advertiser disclosure
The operator of this site receives advertising compensation in various forms from companies with referral links on the site. Such compensation influences the location and order in which the products or services are presented. At the same time, please note that the compensation received is not the only factor that impacts the content, topics or posts on the site.
Our opinions or findings are based on our review and analysis of the referred products and sites. In addition, the site may also contain various advertising materials, including but not limited to banners, video-materials, pop-ups, push notifications etc. The texts here are written in an artistic manner and may contain wording exaggerations.
Close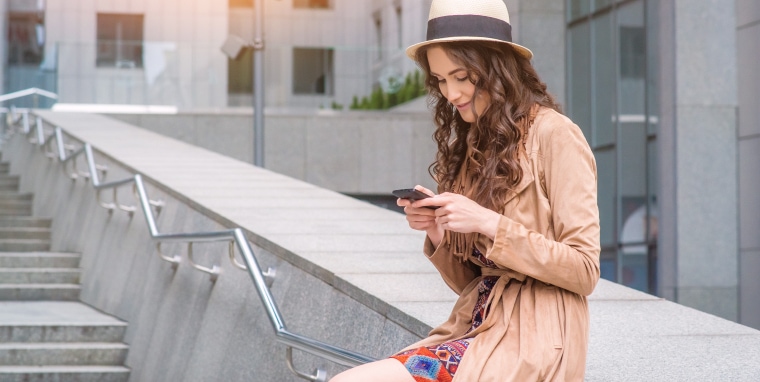 You message a lady that caught your eye on East***Honeys.com. But she doesn't write back. You message another woman. Again, no response. The lady you matched with isn't writing back either, and at that moment you ask yourself what is going on. Is something wrong with your profile? It's super frustrating to feel like you're shouting into the void on the site, but before you delete them all in a fit of rage, read the tips to get more replies to your messages. Just follow the advice and watch your inbox fill up with replies from the girls who are excited to meet you in person!
Go for laughs
Jokes on online sites get responses because women naturally find guys with a sense of humor attractive. But the problem is it is not easy for everyone to joke. To make your task easier, you may cheat using attention-grabbing GIFs, funny memes, and pictures. But do not overuse this advice, as too good isn't good, too.
Connect on common ground
Finding common ground is a pro move because if you can make her think both of you are similar she's more likely to respond. Women are simply more comfortable around similar people. Travel makes an awesome subject for a first message because it's something most women enjoy doing or at least enjoy dreaming about. Moreover, it's a topic you'll find mentioned in almost every lady's profile.
Some online sites have keyword searches, so you can filter for women who also enjoy a hobby you do. So if you like camping, for instance, you can send a message to any interesting women who mention it in her profile. Or simply visit her bio to look for any common interests. For instance, if you find you both love watching horror films, you could send a message about this.
Get personal
It's basic human nature to love talking about yourself. Actually, it literally stimulates your brain and makes you feel good. Use your first message to prove that you are not only looking through ladies' photos but reading the information in their profiles. Ask her a question that can't be answered in a yes or no and thus make her share something about herself.
Show you're deeper and mature by asking a specific follow up question about something in her bio. It's flattering that men care what women think, and girls like talking about themselves. All in all, the better she feels about talking to you, the more likely she will continue communication with you.
Show off your creative side
Most of your competitors on the site send her first messages like "Hi, how was your weekend?" and "Hello, I'm Peter." That's great news for you because it gives you the opportunity to stand out by asking her an interesting, funny or creative question.
The message you send to a girl you like should instantly awaken her curiosity. If she doesn't even want to continue reading, why should she answer, not to mention meeting with you in person? The message, especially the first one, should set you apart from the crowd. Remember, she is getting tons of messages from guys just like you.
Focus on quality, not quantity.
Unfortunately, many men try to message a bunch of girls on East***Honeys.com simultaneously, instead of just the ones who are the best matches. They don't take the time on writing good messages. They prefer to write a lot of messages – and get as many responses as possible, whether or not the girl is a good fit. Girls see this through, they get so many of these copy-paste messages that they just ignore them.
If you spend more time messaging girls who are a good match for you, you'll find it much more productive. Look for women with common interests, shared beliefs, and similar goals. Ladies appreciate that you took the time to read her profile, notice what you have in common, and ask her questions about those things. Those girls are much more likely to respond to you because you are a good fit.
Compliment common interests and personality – not looks.
Girls are tired of getting messages from guys who compliment their appearance but have nothing to say about the rest of the profile. Those messages are meaningless and sent to almost every girl. Show a woman that you are not one of those guys. The best first messages show a girl that you're interested in who she is – not what she looks like.
Keep it short.
Your first message should make a simple introduction, express your interest in her personality, ask one or two questions (not 'yes/no' ones) about things you share in common. A couple of lines or a paragraph or two is great. Leave a girl wanting more. The goal of your first message is to make her want to continue talking to you.
Breaking the ice is hard anytime but when you're online dating, it can feel impossible. Most of the time you have so little to go on - just a few photos, or maybe brief information about a girl, so it can be hard to come up with something worthwhile to say.
And one more thing: whatever you write, re-read it. Look for spelling and grammatical errors as these are deal-breakers to some girls. It would be foolish to miss your chance due to a grammatical errorб isn't it? It only takes a minute, and you may probably notice at least one typo that can be corrected. And then send.
Foreverloveonline Team