7 Mistakes Men Make In Online Relationships
14 Sep 2020
5 mins to read
Advertiser disclosure | We receive referral fees
Advertiser disclosure
The operator of this site receives advertising compensation in various forms from companies with referral links on the site. Such compensation influences the location and order in which the products or services are presented. At the same time, please note that the compensation received is not the only factor that impacts the content, topics or posts on the site.
Our opinions or findings are based on our review and analysis of the referred products and sites. In addition, the site may also contain various advertising materials, including but not limited to banners, video-materials, pop-ups, push notifications etc. The texts here are written in an artistic manner and may contain wording exaggerations.
Close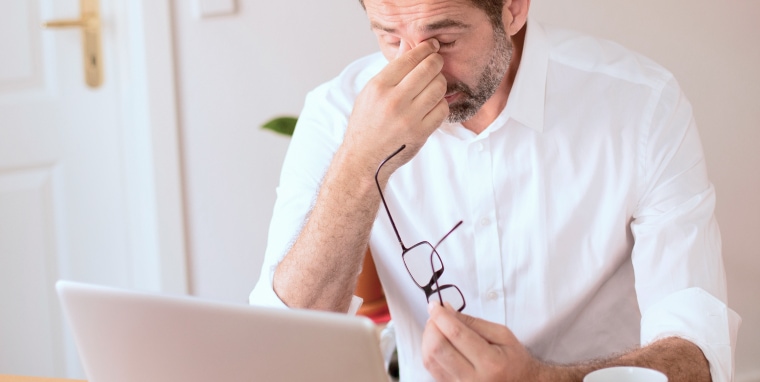 Today, online networks are a fantastic way to meet new single people. But there are a lot of horror stories about dating on the Internet. The problem is getting started is easy, but unfortunately, many people fall victim to the same mistakes. They follow bad advice or experience it without any advice at all. As a result, they fail and assume online dating isn't going to work for them. So, we want to share some of the most common online mistakes to save you from doing the same.
1
Writing a boring profile
When you first visit Lov***rt.com you'll rush into creating your profile to start talking to other people as soon as possible. The problem is, your profile is a very important part of the online relationships process. To stand out from the competition, your profile should not include dull, generic content. Instead of writing down a list of your interests, think about what makes you unique. What will be interesting for other people to get to know about you? Why would someone want to date you? Tell a story about yourself, not just a list of attributes.
Men have such a habit of getting into 'sales mode' in their profiles on dating sites. They want to convince you of all their merits and the reasons why you should love them. Keep it positive and just talk about who you are. Make sure that you don't just list adjectives - give everything context, and don't be afraid to joke. After all, that will say more about you than just a list of qualities.
Your profile photo is the first thing ladies will see so you have to make it count. Probably, you want to look friendly, approachable, and honest and you can't do that if you post a blurry shot with part of your face in the dark. Unfortunately, that's exactly what most people usually do. The number one thing you should do is smile and be positive. It will make your face light up and you will look more friendly and as a result, get more messages. Though, there is one thing that is even worse than having a bad photo - not having it at all!
Giving your potential date a false sense of expectation is going to backfire the minute she meets you in real life. Posting a photo taken 10 years ago or when you were thinner which is not an accurate representation of your current self, will only make a bad first impression. Show her the real you and you'll be more likely to find a match.
All in all, photos should be the most obvious thing to get right, and yet people don't. Photos of your pet, group photos, hiding your face, sunglasses do not suit the context of the site. Post a happy, handsome, recent photo. That's it! Follow this advice and you're more likely to end up with a perfect match.
In this world, you can't just sit back and wait to see who contacts you. Yes, some lovely people might reach out, but always waiting for them to take the first step is a common online mistake. Take control. Choosing and contacting, you'll be able to pick the most suitable profiles and go on to meet them. The most proactive members are off meeting other proactive members so they probably won't have time to reach out to you. Contact them instead.
4
Sending horrible messages
Don't start your conversation on the platform with "Hello. How are you?" However, if the "Fine" answer is OK for you, this is a question to start. But in most cases, such questions and answers are points of no return. Try to be more sophisticated. First, read her profile attentively, and you will surely find something interesting to ask about.
Thinking of original things to say in your opening messages is time-consuming. That's why many people copy and paste the same boring conversation starters. This strategy doesn't work and makes it look like you've not put in any effort. If you want to find a match, you'll have to try a little harder.
One more thing: stop talking about yourself, ask more questions about her. Relationships are not only about you, your interests, intentions and good qualities. You are not selling anything, you try to make contact on a mental level. Your potential girlfriend wants to know that you appreciate her and are interested in her personality.
5
Dismissing people too quickly
Do not exclude people just because you weren't too keen on their profile photo or they made a spelling mistake. Have a look at your matches and try to look for the positives rather than the negatives. If you start giving people a chance, your opportunities will increase dramatically. Look a little deeper. And if you aren't sure about someone, why not start a conversation to get to know them a little better?
It's easy to hide the truth on the Internet but it isn't wise. If you want to find a match, you should answer questionnaires honestly and don't fudge the facts on your profile. If you have children - write it. If you're a little overweight, don't claim that you're slim. Don't pretend to enjoy certain activities if you haven't even tried them. Lying isn't a good foundation for any relationship, and sooner or later, these lies will come out. The right person will love you not just because of traits they like about you, but despite your flaws. Don't try to disguise who you are — it's exhausting.
Communicating on sites, you won't always get instant results. For example, you need to learn how Lov***rt.com works and give it enough time to build up interest. If you give up, you will never know who might have signed up the next day. The same rule applies to dating. If you go on 5 dates and stop, how would you the sixth one would not be the 'one' for you?
Hopefully, you found this round-up of online mistakes useful. Remember, the more effort you put into online relationships, the more you will ultimately get out of it. We hope now you figured out which of the above mistakes may be applied to you and your online profile and know what to do with it.
Foreverloveonline Team