9 Ways to Meet Singles in a New City
04 Sep 2020
6 mins to read
Advertiser disclosure | We receive referral fees
Advertiser disclosure
The operator of this site receives advertising compensation in various forms from companies with referral links on the site. Such compensation influences the location and order in which the products or services are presented. At the same time, please note that the compensation received is not the only factor that impacts the content, topics or posts on the site.
Our opinions or findings are based on our review and analysis of the referred products and sites. In addition, the site may also contain various advertising materials, including but not limited to banners, video-materials, pop-ups, push notifications etc. The texts here are written in an artistic manner and may contain wording exaggerations.
Close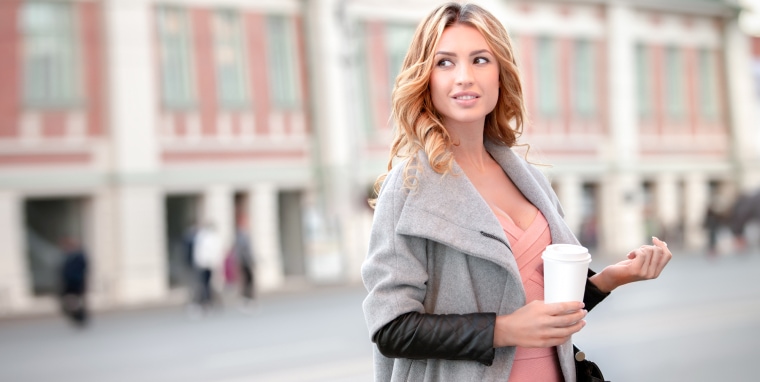 With the world going even further on its way to globalization, it is no longer a rare occasion for people to change their location frequently. While it is, indeed, very interesting and exciting to explore the world and see what it has to offer, it can sometimes be rather lonely. If you move a lot, you know what it means to have to look for new people in each and every city that you go to. Chances are, you have already tried out to meet singles on the dating platform or in some bar in a new city from the list below. Nevertheless, it is always good to have some new ideas and methods to try out.
Here are the 9 ways to meet singles in a new city that will definitely score you an acquaintance at least:
1
Go Clubbing or Raid Your Local Bar
The first way is, perhaps, the most obvious one. Before we as a generation became addicted to our phones, going to the local pub down the street was the prime method of meeting new people and spending lonely Friday nights.
Of course, it might be a little be awkward to go out by yourself, but you need to remember that people are often much friendlier than they appear at first glance. Nice times out of ten, you will be likely to join by a stranger if you are sitting all by yourself at the bar. Usually, it would be singles like you, looking for company, or big groups of people willing to get some fresh blood in their squad. One way or another, if you have at least some social skills, you will make new acquaintances there, and will probably even meet a potential date! If you don't… A drink or two should loosen you up a bit and make you more talkative. After all, it is no big deal if you try to flirt with a cutie across the bar yourself. Sometimes it feels good to take the initiative into your own hands.
And even if you do not succeed in meeting anyone among the visitors, you can still count on the bartender. They are often quite good at maintaining conversations.
2
Unleash the Power of Location-Based Mobile Apps
The other classic move, especially in the era of digital everything, would be turning for help to multiple location-based apps or dating sites for meeting people. No matter what your aim is, or what is that you are looking for, you can be sure there is an app for that on the Internet. Especially if the city that you currently reside in is quite large, it will likely have a lot of singles registered on various dating platforms.
A good example of an effective site to meet singles online would be East***Honeys.com. One of the great things about it is that unlike hitting on strangers in bars, you can have at least some certainty with your online matches. A lot of modern sites operate on the principle of matching users with the highest level of mutual compatibility, so you have a chance of meeting singles that will have interests and hobbies similar to yours.
If you are interested in something or do that one particular thing every weekend, it might be worth a try to sign up for a club and meet people that share the same hobby as you do. It is best if you join a speaking club since you want to interact with people as opposed to quietly doing your own things surrounded by strangers. A book club could be a good idea — not only will you get an opportunity to read and discuss some cool new novels, but will also have a great starting point for looking for someone with a mindset similar to yours. Some dating sites have interest clubs, and sometimes they arrange offline gatherings. This is your chance!
With the beauty standard being slim and toned, a lot of people, singles included, attend a gym. Even though this one is quite controversial as not everyone likes to be interrupted during their work out, it is still a great place to connect with some fit guys. So, keep your lookout going during your workout. And even if you don't succeed, a muscular body will be a great result anyway!
5
Volunteer at Places That Are Important to You
Is there a cause you care a lot about? Maybe you are keen on saving cute pups or are big on recycling. Whatever it is that matters to you, try to volunteer at your local centers and meet likeminded people there!
6
Follow Your Local Facebook Pages
Social media is great for connecting people, so if you do not have any other options and want to passively monitor all the events taking place near you as well as be kept informed about everything that happens in your new city, you can follow your local area's Facebook pages. A nice bonus would be the fact that singles often post in those groups, looking for hangouts. You can either find someone to spend time with or publish a notice yourself.
If you are religious, the church could be a great option to get to know the community and find some likeminded singles.
Workshops, classes, special schools. Knowledge is something everyone wants to gain, and a lot of people dedicate a lot of time to it. Often, courses are arranged in the form of groups, so you can see whether there is something that interests you, and join the course. Either that would be a short course or a longer one, and you have pretty good chances of meeting new people there!
Also, if you are chatting with a girl on the online dating network and have a lot in common, and after some time you feel that it's time to bring your relationships to a new level and start dating offline, it's a good idea to start attending some classes or workshops together.
It is a known fact that a dog is a human's best friend. So let your god be your wingman. Get yourself a pet that would make you go out of your house more often. Dogs are perfect for the cause as you can meet a lot of fellow dog people taking your pup for a walk to the nearest walk. If it is a cute one, you can be sure people would love to pet it. And after all, having a dog is a good thing itself, and will definitely keep you from loneliness!
So, when moving to a new city, try as many methods as possible - register at East***Honeys.com, try to make friends in bars, cafes, try new hobbies and never give up.
Foreverloveonline Team