How to Budget as a Couple Without Fighting
29 Aug 2020
6 mins to read
Advertiser disclosure | We receive referral fees
Advertiser disclosure
The operator of this site receives advertising compensation in various forms from companies with referral links on the site. Such compensation influences the location and order in which the products or services are presented. At the same time, please note that the compensation received is not the only factor that impacts the content, topics or posts on the site.
Our opinions or findings are based on our review and analysis of the referred products and sites. In addition, the site may also contain various advertising materials, including but not limited to banners, video-materials, pop-ups, push notifications etc. The texts here are written in an artistic manner and may contain wording exaggerations.
Close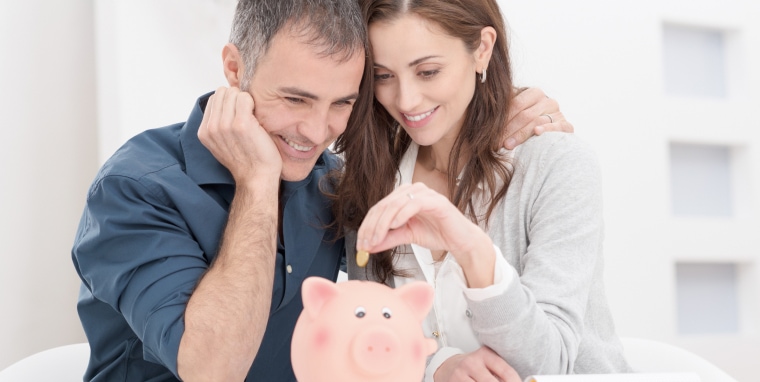 Once you move in together and become a real couple that has to deal with routine problems, this is when you truly get to know the person that you thought you had known for ages. When you meet a person in a cafe, at a party, or on the online dating site, you don't know his or her style of living and whether it matches yours. It is often that the routine kills any sort of romance striving in the lives of newlywed or newly moved in together couple. Unfortunately, living together frequently proves to be one of the most difficult challenges to overcome: sometimes, your styles of living just do not match, and the two of you are left frustrated with each other and even unable to solve the problem.
Budgeting as a Couple
One of the most apparent problems that have been making couples fight for centuries now is the issue of finance. Money is such an intimate topic that it rarely gets discussed even by those people who are quite close together. A large portion of people prefer to keep their financial information private and undisclosed, hence on a number of occasions when they have to live together, they suddenly realize that their spending patterns do not overlap in the desired way.
Apart from that, when you budget as a couple, it is often difficult to remember and address the needs of your spouse as well as your own ones. Before getting into a relationship, it is common for people to be in charge of their personal finance, and therefore be selfish about it. Hence, considering that you have a shared budget and need to come to a consensus about how to manage it, you need to restructure your attitude to money essentially.
This is why you need to start discussing the financial questions even if you just chatting on the dating site or had some dates. Otherwise, you might come to the point of no return and start fighting over budgeting. Here are some of the most effective tips on how to prevent money-related arguments.
How to Avoid Money Arguments
Set Your Household Needs
The first thing that needs to be outlined is the household needs that require major money expenses. These include paying rent if you do not own your own house or mortgage payments if you do, utility bills, groceries, car payments, and debt payments. These are the necessities that cannot be eradicated from your budgeting plan since they are not wants, but needs. Therefore, you must set the money enough to cover these aside before you can address other parts of monthly or yearly budgeting.
Despite the fact that these are the essentials and cannot be cut down, there is still some room for adjustments and amendments. If you are tight on money, you might want to opt-out for a slightly cheaper car or rent out a more affordable house. Yes, buying a house together and counting the taxes might be less fun than chatting on a dating site, but here you are! At least this is more fun than doing everything on your own.
Write down Your Long-Term Financial Goals
Another pivotal part of any couple's budget is long-term financial goals. In order to budget as a couple effectively and not fight about small things, you need to identify your financial abilities and, based on that, build a financial plan. There, you need to outline the realistic goals that you set as a couple. Do you want to buy a villa? Are you planning to move out of your current house in 5 years' time and move into a bigger residence? Do you need to plan for retirement? Is there a vacation that you have always dreamt of going on?
These goals can vary depending on what you expect from your life as a couple. The only rules are that they must be attainable and specific. The reason why you need them (and need them to be realistic) is that if you have a goal, it is easier to work more eagerly towards achieving it, and therefore to stick to your budget. Alternatively, if you are trying to save money without a specific goal in mind, you are likely to justify overspending on a regular basis as you would not have a visible result of your savings. But keep in mind that if your spouse used to spend a lot of money without thinking of tomorrow while you just met on a dating site, it will take some time to change his or her financial habits.
Address Your Personal Needs
The next step is identifying your individual needs that are distinct from your household needs. These are the ones that make you feel good. At this stage, it is essential to understand that the two of you are two separate people despite being a couple. Therefore, it is absolutely normal if your basic needs differ from each other, and you do not necessarily have to have the same ones. This is where you need to promise yourself to not give your spouse a hard time for not willing to cut back on things that seem unnecessary and unimportant to you since the biggest challenge of this step is compromising.
If you feel like the two of you simply cannot see some of the expenses as needs as opposed to wants, you may spare yourself from a petty fight, and set an allowance that each of you will have to spend on whatever you want without being held accountable.
Be Transparent About Your Finance
Nevertheless, even if you do have some money that is not contributed towards the shared budget, it is unfair to keep that a secret from your spouse. That would completely undermine trust between the two of you and will lead to a lot of arguments.
Track Your Spending
Set up weekly meetings to see whether you are budgeting in real life as you were supposed to according to the plan. Report back on major purchases and make tweaks in your plans if there is a need to.
Adjust Your Financial Habits in Order to Balance Them in the Middle
At last but most definitely not at least, you need to address the fact that the two of you are likely to have different paying styles and different methods of tackling your personal and shared finance. Chances are, one in the couple will always be the saver that will be quite reluctant to splash the money and the spender that will be much more generous and willing to buy more. You need to adjust yourself in such a way that would satisfy both parties. After all, you cut your expenses on the online dating sites when you met her, and she will probably cut something off too. It's all about the ability to compromise.
Foreverloveonline Team