Cultural Differences When Having Relationships With Slavic Women
27 Sep 2020
5 mins to read
Advertiser disclosure | We receive referral fees
Advertiser disclosure
The operator of this site receives advertising compensation in various forms from companies with referral links on the site. Such compensation influences the location and order in which the products or services are presented. At the same time, please note that the compensation received is not the only factor that impacts the content, topics or posts on the site.
Our opinions or findings are based on our review and analysis of the referred products and sites. In addition, the site may also contain various advertising materials, including but not limited to banners, video-materials, pop-ups, push notifications etc. The texts here are written in an artistic manner and may contain wording exaggerations.
Close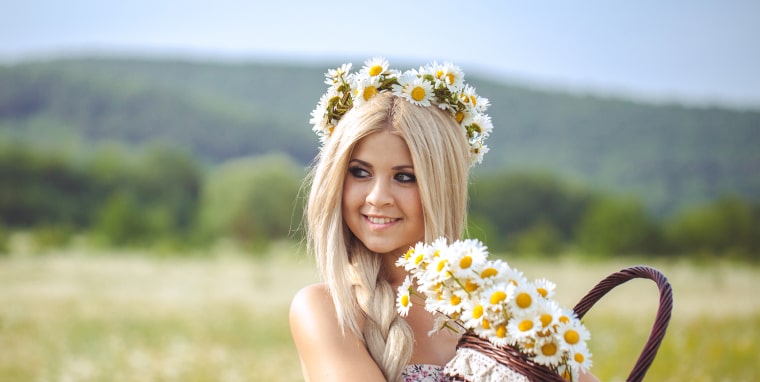 If you have ever been to Eastern Europe or chatted with Slavic girls on Rondevo, you have probably noticed some cultural differences compared to the Western world. The less you view Eastern European countries and women through a Western lens, the better chance you will have to see reality and the fewer struggles you will experience. With that, let's take a look at cultural differences when having relationships with Slavic women.
Russian Women Won't Make the First Move
In the Western world, it's acceptable that women make the first move sending you a message on Rondevo and be the ones asking the men out. On the contrary, Slavic ladies prefer that men take the lead even if the wrote you first, and by taking the lead, they need to do a lot more than just issue a vague invite to come to hang out sometime. A man is expected to plan that first date carefully, make a good first impression, even provide thoughtfully selected gifts. Should he win the lady of his choice, however, he may immediately become quite possessive as men sometimes tend to act as if you're already married after only a few dates.
Dating
Women from Russia and Ukraine expect a man to be very romantic and lavish them with flowers, small and big gifts, as well as romantic events. Usually, men are very polite, open doors in front of women, help them into coats, they will never allow a girl to carry heavy bags, and will always pay a bill at a restaurant. The latter is expected in 100% of cases, so do not be surprised that the girl will not even offer to share. And if you offer to share – you will never see her again, and not because the only thing she wanted from you was a free dinner, but because that is against the cultural norm.
Flowers are a must, not only for important events but also for casual dates. Make sure that you give an odd number of flowers since in Eastern Europe even number is for funerals only. Long-stemmed red roses are a safe bet and the most appreciated flowers since they symbol love.
Slavic girls never plan dates – it is a man, who thinks, plans and surprises his girlfriend. Typically, men date younger girls. Girls are expected to be pretty, that is a skill that all Slavic girls have mastered to the greatest extent. Usually, girls start preparing for the date a minimum of several hours in advance and maybe even several days in advance. Ladies usually invest a lot of money and effort in beautification procedures and on doing makeup. They want to look perfect on a date.
Contrary to the popular stereotype, most of the time that has nothing to do with her trying to look chic in order to extract any benefits from you. That is just the upbringing and the habit here. However, she will expect a lot of admiration in return, so do not be shy to compliment her on her looks. A Slavic girl will always accept admiration with grace and smile and will love that.
Development of a Relationship
Another difference is that there are no strict rules on how fast the relationship should move forward. It can move to marriage very fast after communication on Rondevo or stay at a dating stage for a long time and both versions will be considered normal. A very big difference is that engagement rings appeared only recently, before, a guy was just asking for a hand and a heart from a girl. A wedding usually happens in 1-2 months after the proposal and that is when bride and the groom got wedding rings. To a large extent, weddings happen so soon because people used to marry in the early 20s, when they still lived with their parents and parents did not approve sleepovers. But another reason is that Slavs are emotional and impatient. If they decide that they have found the right guy or the right girl – why wait to be together?
Family
The family unit is much more important to people in Eastern Europe and Slavic women are no exception. You will quickly find that Ukrainian and Russian women value what their parents think, and are usually eager to introduce their partner to their parents soon after meeting on Rondevo. This can be overwhelming to many Western men. In American culture, for example, meeting the family of your partner usually is one of the last steps of a relationship before marriage but this is not the case in Eastern Europe.
Not only do Russian women typically seek approval from their parents regarding their choice of partner, but they also will want you to spend time with their parents. Women value their family, so it is incredibly important that you understand that her family will be yours.
In addition to caring for their own family, they have even more excitement for creating their own. Ladies from Ukrainу and Russia are known for being great mothers and homemakers. What is more impressive is that almost all women there work. Slavic men, on the other hand, are known for helping very little with chores and tasks around the house.
Russian Women Get Engaged in Serious Relationships Early
Probably the most troublesome cultural difference for foreign men is that Slavic culture puts incredible pressure on women to get a husband and have children by 25 years old. This is certainly changing, but the older generation still sees family as the most important part of life. Therefore, it is important to understand that while your girlfriend might be happy to date for a prolonged period of time, her parents and grandparents will be asking her about wedding and children constantly.
These are just a few of the many cultural differences you can experience after meeting a Slavic girl on Rondevo. Most foreign men have incredibly positive experiences with Russian and Ukrainian women. Just remember that significant cultural differences do exist there.
The most important part of dating people from other cultures is to learn more about them and their culture. An international relationship takes work and understanding, but there is so much benefit to learning about another culture and language. Slavic women are no different than all women for the most part, just enjoy the ride!
Foreverloveonline Team